CoPE's deliverable is bringing your people closer to your business.
The Centre of Professional Enhancement (CoPE) is an unique initiative of Bushell & Cornish's Leadership & Performance and Management Consulting practices.  CoPE offers innovative workforce development solutions to a wide variety of industries, ranging from individual and team to broader organisational, people-centric development initiatives.
The foundation of CoPE is our proprietary consulting methodology, developed specifically for the purpose of ongoing leadership and personal development, called "DARD-T":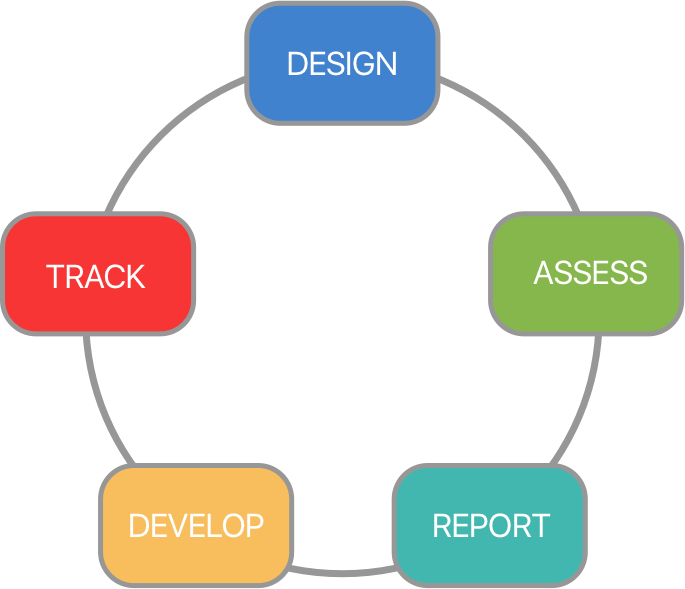 CoPE DARD-T Methodology
D – Design of required role based competencies linked to mandated competency frameworks.  A – Assessing current competency, skills and capability levels.  R – Reporting of an individual's strengths and growth areas in relation to the required role based competencies.   D – Identification of appropriate Development paths and associated enhancement programs.   T – Tracking of on the job performance measurement to determine the effectiveness of the development initiatives and to identify ongoing needs for coaching, training and, where necessary, re-training.
Our DARD-T Methodology ensures a fully integrated, end-to-end leadership solution that enables clients to achieve the required behavioural shift and uplift of leadership capability.  Our consulting philosophy ensures the seamless alignment of operational and strategic goals, with personal development needs.  This philosophy is built around two main principles:
 Gaining organisational insight; and
 Ensuring engagement of participating leaders.
Although DARD-T is sequential, it is a flexible process that is able to be applied in a variety of ways.  We have undertaken several significant assignments in this respect, highlighting the agility of the methodology.  We can also work with clients on any of the specific components of the methodology in isolation, understanding that a tailored solution may necessitate a deconstruction of the methodology.
CoPE approaches capability growth in terms of the individual's place within the broader context of the organisation.  Our objective is for the individual to learn something from the process that will make them more effective and engaged in their employed role.   CoPE is ultimately people orientated.  We foster a safe and positive environment for self-exploration and professional development.  However, each organisation's needs are also defined and prioritised.  CoPE is not merely about development of personal soft skills, but rather looks to review hard technical competencies as well.
A key differentiating capability is our agile responsiveness to customer requirements.  Our access to advanced technology resources enables effective and efficient development of bespoke tools – within the agreed tolerances of scope, time, cost, quality and risk. This capability is aided via Bushell & Cornish's fully owned subsidiary company, BCI Technology (inclusive of BCI Labs). BCI Labs employs expert technologists and business analysts, who can work with our leadership development consultants to design and develop automated simulations and related assessment centre technologies, while enabling real time data analysis and integrated assessment reporting, to support the particular executive leadership solutions required by our clients.
In this way, our DARD-T based solutions uniquely reflect the specific needs and requirements of individuals and clients alike.  Further, CoPE aims to innovatively create and develop bespoke specialist professional applications, for which existing development methods do not suffice.
While our consultants are extensively qualified and certified in the full range of psychometric instruments and leadership frameworks, we are also vendor independent.  As such, we will always recommend the most appropriate, "fit for purpose" methods,tools and frameworks, to address the unique circumstances of each individual client.
CoPE delivers more than just assessment and development centre solutions.  We deliver bespoke organisational and personalised leadership development paths where mutuality of ownership is fundamental to the successful outcomes for each organisation and leader involved.
"Where project management defines business requirements, CoPE defines people requirements."
We apply the methods that best suit our clients.  Our personnel are suitably accredited and / or certified to work with a wide range of psychometric instruments including (but not limited to):
Thomas,
Saville,
Myer Briggs
Margerison-McCann
McQuaig
ACER
Hogan
Belbin
Longmire