Healthforce Solutions will help the healthcare sector accelerate efforts in achieving perpetual cost savings, improved workforce productivity, payroll accuracy, reduced compliance risk, enhanced employee satisfaction and improved front line service delivery to patients.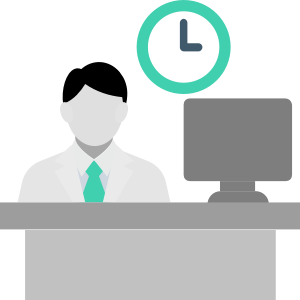 Time & Attendance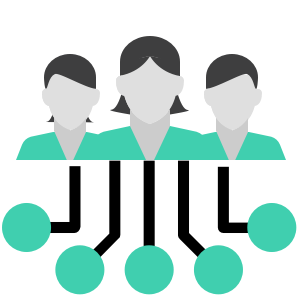 Rostering & Scheduling
Workforce Analytics
Healthforce Solutions provides proven technologies and a proven organisational change blueprint to accelerate a Hospital and Health Service's (HHS's) implementation of electronic new ways of working.  These "new ways of working" seek to remedy existent, systemic problems and failings, while delivering perpetual benefits and savings.
This consortium venture is a commercial pairing of the best-in-class, proven workforce solution for the health sector, operated by Mater Misericordiae Health Services – an application of a Kronos Technology – with a specialist integration partner, BCI Technology – a wholly owned subsidiary of Bushell & Cornish.
Our company has an excellent track record in business and complex systems integration of advanced technology solutions, being an accredited supplier of ICT Services to Government with considerable experience in managing state-wide delivery of complex technology enabled business transformation and organisational change programmes. Equally, the Mater has emerged as the clear leader in rostering, scheduling, workforce management and payroll solutions.
Our solution allows a HHS to rapidly achieve the same productivity improvements and frontline service delivery outcomes and benefits as those of the Mater, but within a significantly reduced timeframe, for relatively lower costs and minimal risk.
Our solution was unequivocally endorsed by the widely publicised, Independent Commission of Enquiry (2012) into the Queensland Health Payroll System, and it was recommended it be implemented immediately.
This venture leverages a long term collaboration of three successful parties into a marketable and innovative solution that addresses the Health Sector's urgent "needs and wants".  Our solution is immediately available and can be rapidly scaled and implemented as a managed service to all other HHSs.
Healthforce Solutions is committed to eliminating the hitherto unacceptable workforce management technology failures and associated cost blow-outs, that have plagued the health sector, for over a decade.

Removes the paper based system
Eliminates underpayments, overpayments and non-payments
Assures timely lodgement and processing of rosters and forms
Facilitates Employee Self Service
Facilitates Electronic Rostering
Facilitates Electronic Workforce Management
"That planning for the replacement of the QH payroll system begin immediately and that assistance from Mater Misericordiae Health Services be requested with a view to undertaking detailed planning for the replacement, and for the selection of a new system and the mode of its implementation."
– Queensland Health Payroll Commission of Inquiry (2012): Recommendation 4.